St John Snorkeling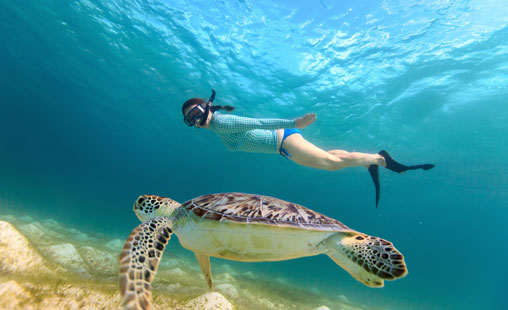 St John Snorkeling
Thanks to the calm, crystal-blue waters of the Caribbean Sea, snorkeling in St John offers some of world's most spectacular underwater adventures, plus opportunities for exciting up-close encounters with sea life. You can arrange St John snorkeling tours with gear, instruction, and charter service provided by professional guides. Or you bring your own gear or rent equipment at one of the local beaches.
Our guide to the best snorkeling in St John includes handpicked boat charters, beach excursions, and ecotours offering amazing opportunities to dip beneath the water and encounter sea turtles, rays, colorful fish, beautiful coral reefs, and more. We recommend the top snorkeling trips from St John based on our first-hand experience and careful review, so you can be sure you will enjoy a great experience and receive outstanding service.
Scroll down to view our list of the best St John snorkeling options, including secure online booking through our website and the lowest prices available!
There are currently no tours that involve St John Snorkeling. To view all tours and activities, please
click here
.